Sleep Program Annual US Direct and Indirect Costs for Sleep Disorders
Obstructive Sleep Apnea (OSA) | Non-OSA | Sleep Disorders
HealthHelp has identified a unique opportunity in the overall management of sleep disorders, resulting in the most appropriate care delivered to members with a comprehensive approach to cost savings and care management.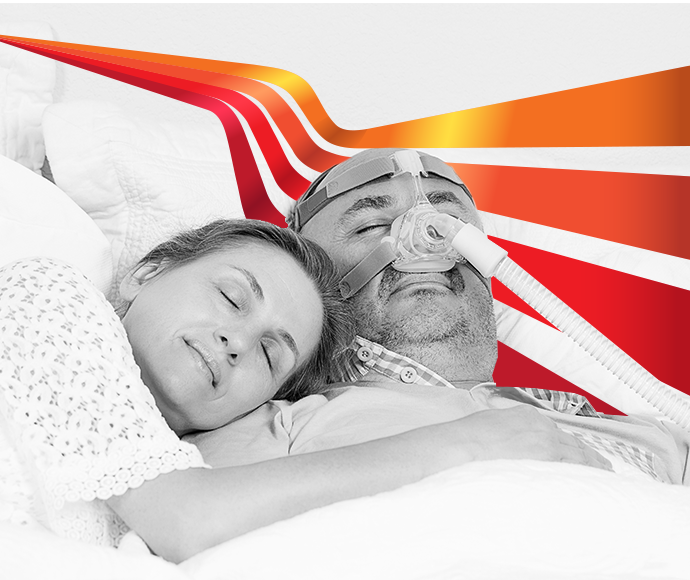 ---
Program Overview
Collaborative care approach that helps physicians choose the most medically appropriate in-home or in-lab diagnostic sleep study guided by evidence-based criteria
46% increase in In-Home Sleep Study Utilization trend
25% Conversion to In-Home for Suspected OSA population
Elimination of unnecessary testing for detection of low-to-severe sleep apnea, improving diagnostic efficiency and treatment
Increased safety and quality of care for the patient while achieving sustained savings for the payer
Reduced double testing rate for patients who receive in-home testing first, followed by an in-lab
Compliance CPAP/BiPAP therapies
Ensuring that in-lab sleep tests are received in certified facilities assessed for safety and quality
---
Meet the Medical Director

Ulysses Magalang, MD
|
Medical Director of Sleep
Dr. Ulysses Magalang, MD is a practicing Pulmonary Disease and Sleep Medicine Specialist in Columbus, OH. He has been in practice for more than 22 years. Dr. Magalang is board-certified in Pulmonary, Critical Care, and Sleep Medicine. He has published more than 50 scholarly articles including original manuscripts in major journals in his field. Dr. Magalang has been actively involved in an international consortium of sleep medicine researchers- the Sleep Apnea Global Interdisciplinary Consortium (SAGIC), a collaborative group comprised of international experts in the field of sleep medicine.
Sleep Consult
HealthHelp ensures that members with sleep disorders are managed with a comprehensive and proven program for success.
Member Clinical Information*
20 uniquely developed OSA assessment criteria
Member Suspected or Current Diagnosis
Clinical Indication
Test Ordered
Treatment Requested
Member Medications and Duration
Prior Treatments
Summary of Clinical Findings
Reason for Test
Member Symptoms
Automated Decision Support
Providers submit procedure requests. If the request meets evidence-based criteria, it is automatically approved.
If the request falls outside of pre-set clinical guidelines, it is sent to nurse review.
Specialty Nurse Review
HealthHelp nurses evaluate requests, gather additional information and provide approvals for requests that meet clinical guidelines. For requests that fall outside of these criteria, nurses will present an alternative care pathway as guided by the proprietary Clinical Decision Support system.
If not approved at the nurse review level, the request is sent for a peer-to-peer consultation.
Peer-to-Peer Consultation
A HealthHelp physician reviews the request. After consultation with the requesting provider, the request will either be approved by the expert reviewer, or withdrawn/changed by the requesting provider.

Medically Appropriate Procedures*
In-Home Polysomonography
In-Lab Polysomonography
Sleep Site – safety & quality certified Sleep labs
C-PAP Compliance
*Lists not comprehensive