Oncology Program Annual Cost of Cancer Care in the US
Surgical Services | Virtual Tumor Board | Radiation Therapy
HealthHelp educates providers across all involved specialties to provide high quality cancer care through the entire life cycle of oncology diagnosis, simulation, optimization, and surveillance. By implementing evidence-based guidelines and working with providers during the Consult process, treatment decision planning is as accurate as possible and members receive the appropriate services that optimize outcomes.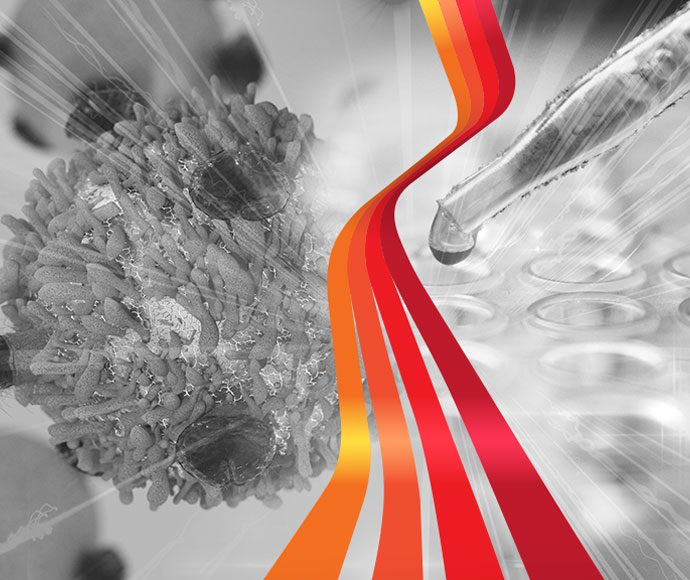 ---
Program Overview and Consultative Process results in:
Evidence-based interventions during diagnosis and treatment
Appropriate use of radiographic, biomarker, molecular risk assessment, genetic, and other testing
Alignment of primary care, radiation & medical oncology and surgical interventions to seamlessly manage the episode of care
Identification of at-risk patients through advanced treatment planning, bridging gap between screening/diagnostics and treatment planning
Increased clinical efficiency, generating operational and financial savings for payers
Quality outcomes and reduced risk of future complications
---
Meet the Medical Director

Amin Mirhadi, MD
|
Medical Director of Integrative Oncology
Dr. Amin Mirhadi is a board-certified Radiation Oncologist, who currently serves as a Faculty Physician at Cedars-Sinai Medical Center, in the Department of Radiation Oncology at the the Samuel Oschin Cancer Center. His primary clinical and research interests include breast cancer, lung cancer, and brain tumors, with an emphasis on utilizing techniques which deliver minimal amounts of radiation to the surrounding normal tissue, such as Image Guided Radiosurgery, Optical Surface Tracking and various other motion management techniques. Dr. Mirhadi has published several articles in prestigious journals and has written 5 chapters for widely used textbooks. At Cedars-Sinai, Dr. Mirhadi has focused his research and departmental development efforts on enhanced localization techniques, an aspect of Radiation Oncology that allows for more precisely guided radiation therapy. He has also served as the medical director for oncology services for HealthHelp since 2012. During his tenure here, he is over seen the development and refinement of all of the cancer related programs including radiation oncology, medical oncology, cancer imaging and various surgical and biopsy programs. In addition, he has cultivated and developed a Virtual Tumor Board program which has been instrumental in providing a better connection between the provider community and review physicians and is the first of its kind in the area of cancer management.
Oncology Consult
HealthHelp ensures that members with cancer receive the most appropriate, evidence-based treatment.
Member Clinical Information*
Patient Diagnosis or Clinical Indication
Treatment Requested
Radiation Number of Fractions
Total Radiation Dose
Cycle Length
Number of Cycles Requested
Prior Surgical Intervention
Metastasis
Prior Radiation Treatment
Prior Chemotherapy
Cancer Staging
Dose per Fraction
Type of Radiation Therapy
Prior Surgical Intervention
Prior Radiation Treatment
Automated Decision Support
Providers submit procedure requests. If the request meets evidence-based criteria, it is automatically approved.
If the request falls outside of pre-set clinical guidelines, it is sent to nurse review.
Specialty Nurse Review
HealthHelp nurses evaluate requests and provide approvals for treatments within clinical guidelines. For procedures that fall outside of these criteria, nurses will discuss an alternative care pathway.
If not approved at the nurse review level, the request is sent for a peer-to-peer consultation.
Peer-to-Peer Consultation
A HealthHelp physician reviews the request. After consultation with the requesting provider, the request will either be approved by the expert reviewer, or withdrawn/changed by the requesting provider.

Medically Appropriate Procedures*
Chemotherapy
Intensity-Modulated Radiation Therapy (IMRT)
Brachytherapy (including interstitial, intracavitary, intra-arterial)
Biological Agents
2D/3D Conformal Radiation
Radiation
Hormonal therapy
Supportive care and ancillaries
Prophylactics
Screening & imaging
Stereotactic Brain & Body Radiosurgery
Proton Beam Therapy
Additional Services Addressed in Consult Discussion *
Palliative care
Precision testing
Genetic testing
Growth factor support
Treatment planning decisions
Supportive care/pain management considerations
*Lists not comprehensive